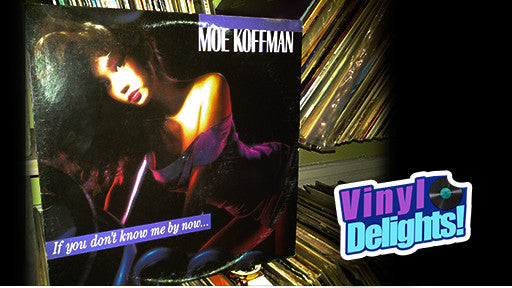 From The Bunker Vault:
We love to share our vinyl discoveries, and Moe Koffman was one of our greatest. He is an impeccable saxophone player that navigates easily between funky and soulful. This song is from the album: 'If You Don't know me by now…' released in 1982.
As with most great vinyl finds, there's a great story. I discovered this in a Vancouver record shop. I was first hooked in by the alluring Asian on the cover, but the title of the LP, so confidently stated, is what really got me: 'If You Don't Know Me By Now…" I flipped it over, saw the saxophone close-up and it was a wrap.
Then the crazy synchronicity kicks in. While having the first listen, my roommate, who had freshly returned from travels across the Atlantic, walks in sees the album cover and chuckles to himself while saying Moe Koffman. He fills me in about how he traveled for a bit with Moe Koffman's grandson, who actually plays alongside Moe regularly in Toronto.  Moe is still performing strong, and blessing the world with his saxophone playing.